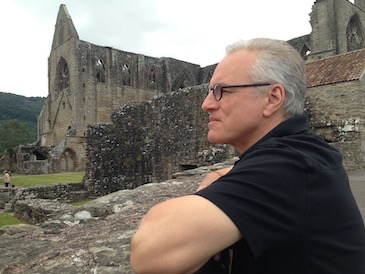 Ray Tomalty, is founder and principal of Smart Cities Research Services. He has been a consultant in urban sustainability for almost 30 years, leading or otherwise participating in over 100 research and policy development projects. He has worked with governments, foundations and non-governmental organizations to explore every aspect of urban sustainability and help build Canada's expertise on this topic. He is among the handful of researchers in Canada who have an integrated perspective on cities and their ecological, social and economic subsystems.
His work is typically carried out in collaboration with other consultants and academics across the country, including Andrejs Skaburskis at Queen's University in Kingston, Murtaza Haider at Ryerson University in Toronto, Don Alexander at Vancouver Island University in Nanaimo, Robert Barrs at Modus Inc. in Vancouver, Geoff Noxon of Noxon Associates in Ottawa, Cheeying Ho at the Whistler Centre for Sustainability, Steven Peck at Green Roofs for Healthy Cities in Toronto, and Pierre Filion at the University of Waterloo. Dr. Tomalty has an extensive network of contacts among the municipal sector, foundations and non-governmental organizations across the country and abroad.
Dr. Tomalty has a Masters of Public Administration from Queen's University and a Ph.D. in Regional Planning and Resource Management from the University of Waterloo. He also has two undergraduate degrees - in Life Sciences and Political Studies - from Queen's. As an adjunct professor, he has taught courses on research methods, regional planning, planning history and theory, housing policy, community energy planning, regenerative design, and future cities at the University of Toronto, McGill University, Vancouver Island University, and Simon Fraser University. He is co-author (with Alan Mallach at the Center for Community Progres) of the book America's Urban Future: Lessons from North of the Border, published by Island Press in Washington, DC.
He is co-chair of the Editorial Board for Plan Canada, published by the Canadian Institute of Planners, and a member of the Editorial Board for Alternatives Journal, Canada's foremost environmental magazine. He is a member of the Environmental Defence's Expert Advisory Committee in Toronto and was for many years a member of the the Board of Directors for the Montreal Urban Ecology Centre. He is a candidate member of the Canadian Institute of Planners and lives in Montreal.